In order to make individual state of Michigan income tax, please follow the following steps:
Go to: https://www.michigan.gov/taxes/.
Navigate to and click on "Individual Income Tax".

3. You'll see the below screen next. Click on "Pay your taxes online".

4. Below are the options you can use to facilitate a payment. Select your preferred method and follow the subsequent instructions to make a payment.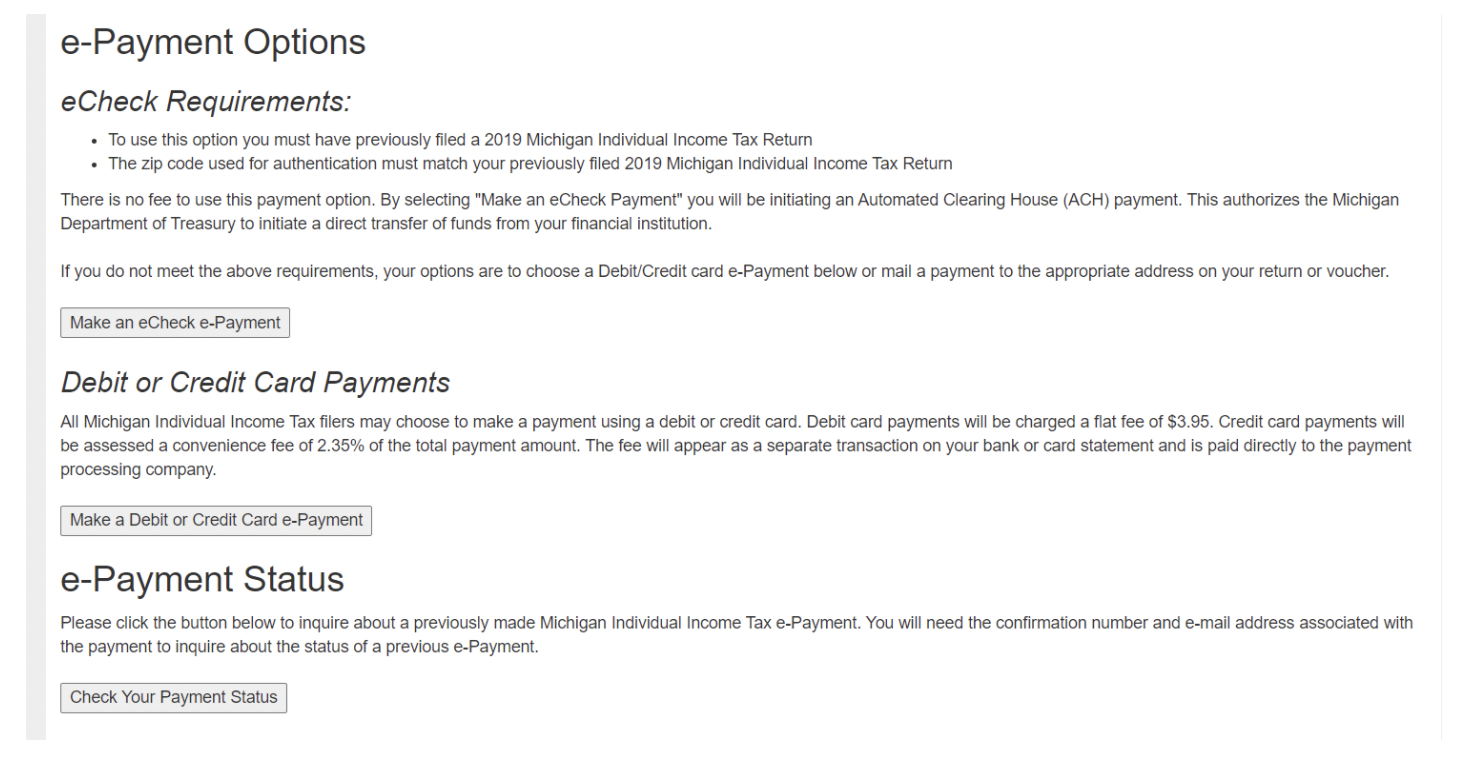 As a reminder, Heard cannot submit estimated tax for you and you are responsible for paying in a timely manner. We recommend saving any payment confirmations and checking your state's payment portal after submitting payment to ensure it is reflected in your account.

Should any questions arise, please do not hesitate to reach out to the Heard team.