In order to pay individual state of Idaho income tax, please follow the following steps:
1. Go to: https://www.idaho.gov/
2. Navigate to "Businesses", then click "Pay Business Taxes".

3. Below is the screen you'll see next. There are 5 different ways for you to make a payment. Select one that you prefer and follow the instructions.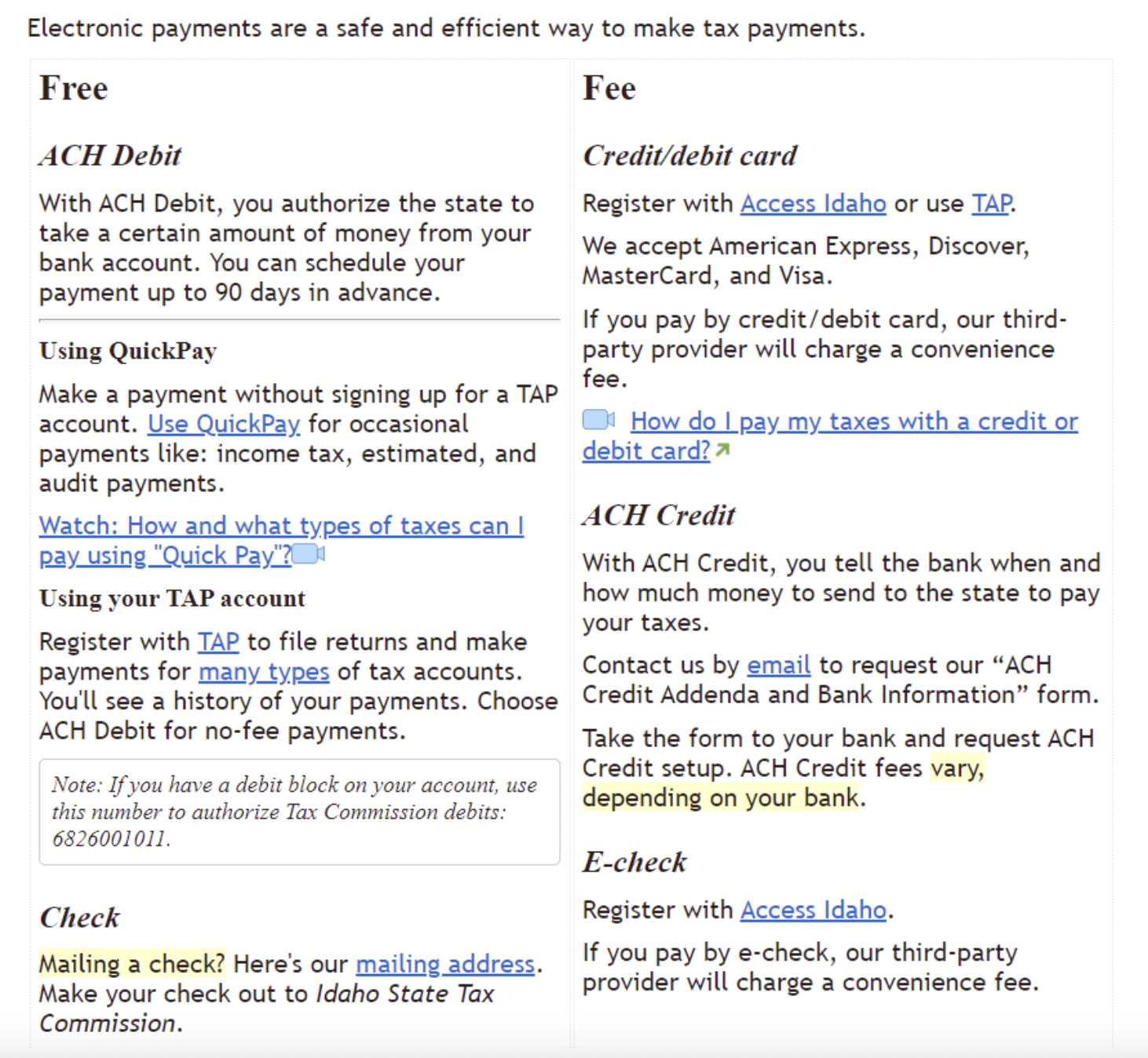 Should any questions arise, please do not hesitate to reach out to the Heard Team.