In order to pay individual state of Oregon income tax, please follow the following steps:
1. Go to: https://www.oregon.gov/dor/Pages/index.aspx.
2. Navigate to "Revenue Online", then click "Payments".

3. You will be redirected to the screen below. Select your preferred method of payment and follow subsequent instructions to pay.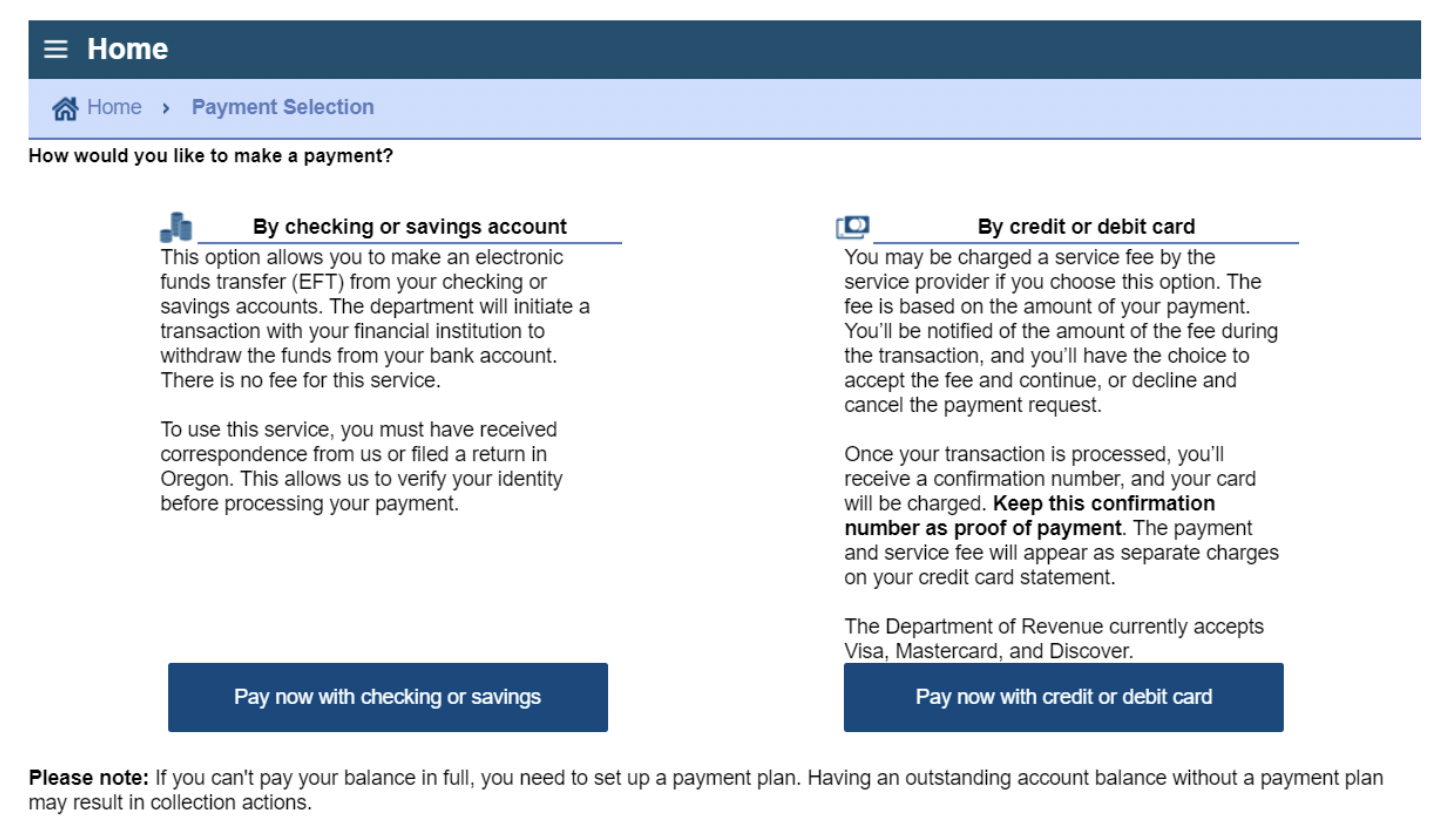 Should any questions arise, please do not hesitate to reach out to the Heard team.